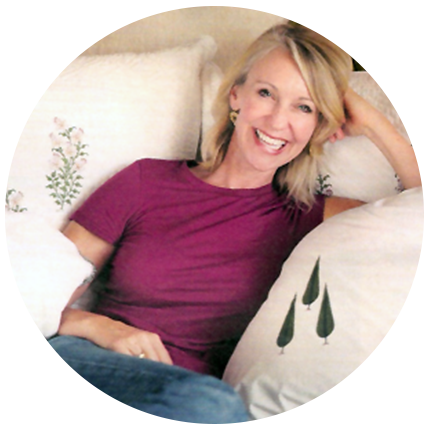 A Life of Visual Language
Laura Hunt Design is a full service design firm located in San Francisco with over 30 years of experience. Laura developed a love of aesthetics and design growing up primarily in France's Loire Valley, the American South, and in Chile, as well as through her extensive travels. Fluent in French, Spanish and Italian, she earned her undergraduate degrees in Linguistics and Italian from Berkeley and her Master's in Italian Language, Literature and Culture from Stanford. She brings to her work the visual inspiration of many cultures, with an emphasis on color and sophistication.
Laura also spent several years working in high fashion where she learned about the importance of detail and quality in all aspects of design, from fabrics to finishes, workmanship to installation.
She takes on large and small projects, always emphasizing the importance of close and transparent working relationships with her clients. She has completed projects in locations as diverse as Spain, the San Francisco Bay Area, Los Angeles, Aspen, Cincinnati, Cape Cod, and Manhattan.